The Only Global Resource For

The Ace Frehley Signature Model Les Paul Guitars

By Gibson Musical Instruments

Click the button below to enter my site ...

Reader Comments

"Your website is a definite must-see for all Frehley fans, worldwide"

"The authoritative resource for the Ace Frehley Les Paul and Ace Frehley fans"

"This is the best Ace Frehley site on the net"

"When it comes to the Ace Frehley Les Pauls ... John's the man"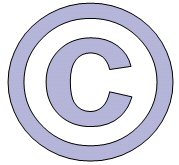 Website Copyright 1999 John M. Tate, Motala Music, AceFrehleyLesPaul.com. All rights reserved

All images and the names "Ace Frehley" and "Gibson" are used by permission.

08Oct14

  Alright gang ... here's the end results of the recent Reader's Poll I ran on the site to see what guitar we, Ace's fans, would most like to see Gibson make, if they go ahead with another Ace model.

#1)   3 pickup Silver-Blue Sparkle Burst  -  39% (648 votes)

#2)   3 pickup Black Custom  -  30% (502 votes)

#3)   2 pickup Tobacco Burst Deluxe  -  23% (376 votes)

#4)   Collectors Choice 'Frehley Burst'   -  8% (124 votes)

  This result surprised me a little, to be totally honest. But, this is our voice, not just mine. So, we'll see what Gibson does from here. I should also add, that since I started this poll, Gibson began discussions with Al Romano, the owner of Ace's original '59 Les Paul, on the possibility of creating the Collectors Choice 'Frehley Burst'. While the CC guitars are priced out-of-reach for most of us and may seem like a strange choice for Gibson, these are hugely popular guitars and typically sell out, very quickly.