The Only Global Resource For

The Ace Frehley Signature Model Les Paul Guitars

By Gibson Musical Instruments

Click the button below to enter my site ...

Reader Comments

"Your website is a definite must-see for all Frehley fans, worldwide"

"The authoritative resource for the Ace Frehley Les Paul and Ace Frehley fans"

"This is the best Ace Frehley site on the net"

"When it comes to the Ace Frehley Les Pauls ... John's the man"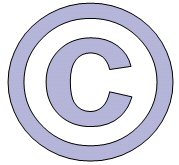 Website Copyright 1999 John M. Tate, Motala Music, AceFrehleyLesPaul.com,

all rights reserved

All images and the names "Ace Frehley" and "Gibson" are used by permission.

17Dec13

Fans & Friends of AceFrehleyLesPaul.com;

  Yesterday I was made aware of a couple of websites that offer copies of high-end guitars (Gibson, Fender, Ibanez, etc.) at a bargain basement price. Yes, the dreaded Chinese knock-offs that so many of you have written me about. The guitars they build are illegal, based on international copyright laws, anyway you slice it. Plain and simple.

  Where it has crossed the line for me personally is that they have STOLEN my work on the pages of this website (my website and a website that a great many of you have contributed to, as well) and stuck it on their pages, without my knowledge or permission. Last time I checked, that's illegal too.

  I have always openly acknowledged that I do NOT own most of the images on this site, and where possible, I have obtained permission from the rightful owners to use them. On the one and only occassion that an owner asked to remove his mages, I did so, immediately and without argument. These guys using images from my site doesn't, bother me so much. But, what does is that they have taken "screen shots"  ... exact duplicates ... of my pages, for their own use.

  Here are the links to their websites and Facebook page. Please, feel free to send as many e-mails (of whatever nature you'd like) and leave messages on their Facebook page, letting them know that they need to remove my work from their pages. You'll recognize my pages, when you see their websites.

1.) 
www.acefrehleylespaulsale.com
  -  The written text, on this site, under the header "Ace Frehley Les Paul Copy" is ALL work that myself and Jeff Donahoe created. Trust me ... these guys will rip you off ... the guitar pictured under the header "Ace Frehley Gibson Les Paul For Sale" is actually one of my old guitars. That picture was taken on the front step of my old home in the late '90s. I no longer own that guitar ... but I know who does and it ISN'T these clowns !
Thanks very much for all of your continued support !!!

Talk to ya later ...

John