The Only Global Resource For

The Ace Frehley Signature Model Les Paul Guitars

By Gibson Musical Instruments

Click the button below to enter my site ...

Reader Comments

"Your website is a definite must-see for all Frehley fans, worldwide"

"The authoritative resource for the Ace Frehley Les Paul and Ace Frehley fans"

"This is the best Ace Frehley site on the net"

"When it comes to the Ace Frehley Les Pauls ... John's the man"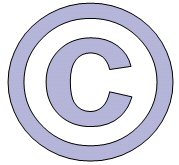 Website Copyright 1999-2025

John M. Tate, Motala Music & AceFrehleyLesPaul.com. All rights reserved

All images and the names "Ace Frehley" and "Gibson" are used by permission.

.

17Nov15 - Well, 2015 is almost a thing of the past and it turned out to be a pretty cool year, for those of us who are Ace Frehley fans !

1.)  The release of The Frehley Burst True Historic model guitars from Gibson Custom Shop.

2.)  Ace and "Blackie" were reunited, on-stage, for the first time in 40 years !!

Now, if I could just get Ace to come and do some shows in Canada again, I'd be a happy man !

  On a personal note ... I've started recognizing that a phrase I created for this site ... "The 300" ... has become the common term, in guitar circles, for those original 300 Ace Frehley Custom Shop Les Pauls that came out in 1997 and were the original motivation behind my creating this site. I see it on The Les Paul Forum, on e-Bay, Reverb, Craigslist ... all over the place and I'm very flattered. So, I just wanted to say "Thanks very much"  to all of you that have and continue to support my site and our mutual admiration for Ace Frehley and his guitars !!!

  So, what's on tap for 2016 and AceFrehleyLesPaul.com ? Well, I'll be developing a new page and gallery to show the Aged & Signed Frehley Burst guitars with my good friend, John Phillips. This was John's idea and I'm really looking forward to getting the page(s) up and running. So, if you own one of those beauties, send me some pictures ... front, back, top & bottom.

  I'm also considering another revamp of the site. I did one about 4 or 5 years ago and it's probably time to do another. My issue is that I often don't even have enough hours in the day to reply to your e-mails, nevermind do an entire revamp of the site. No promises, but I am going to try.

Thanks for your continued support gang ...

Talk to ya later ...

John